PRINTED AND FLEXIBLE MICROCHIPS
Printed and flexible microchips
to enable the next generation of smart objects
A powerful and adaptive platform for realizing fully printed electronic applications and integrate ubiquitous intelligence into everyday objects and surfaces.
Digital Circuital Blocks: for computation and logic

Sensors and actuators: for interfacing to the physical world

Analog Circuital Blocks: for signal processing
Target applications
Intelligent packaging

Biomedical patches

Ubiquitous standalone electronic systems

Large-area intelligent surfaces
Still electronics, but unprecedented.
An unique set of advantages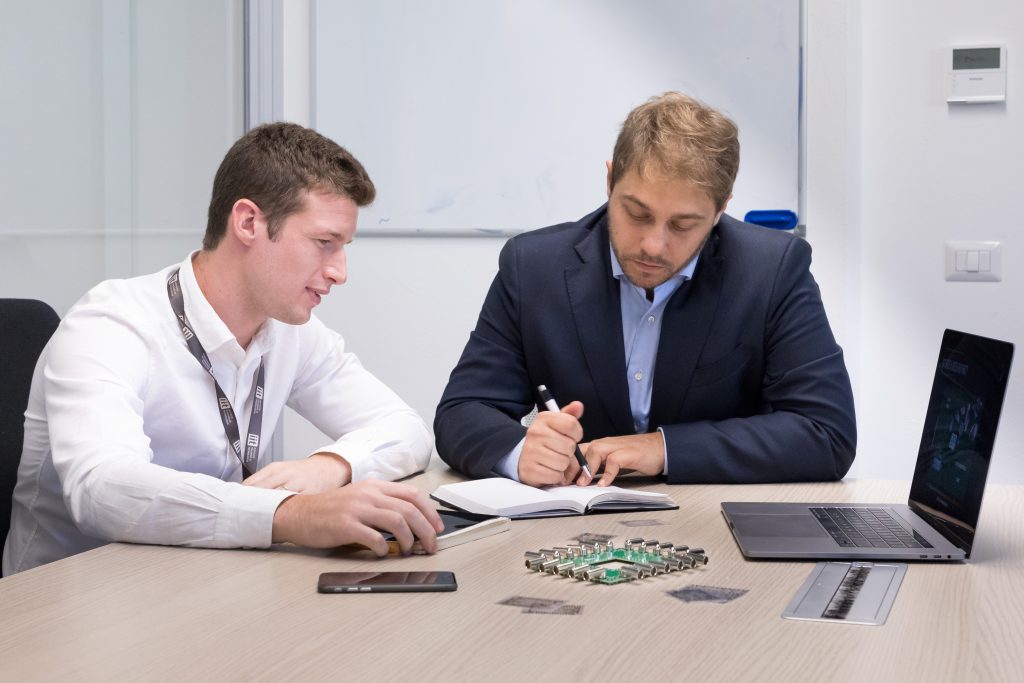 FleepTech offers its services starting from accompanying companies into the world of printed electronics to R&D and prototyping projects and to co-development of printed electronic applications and products.